From home decor to a house of kabob, our customers have built great things with DataQuest. Check out these case studies to see how they've leveraged automations, integrations, and powerful software to elevate their businesses.

Case Studies
Going Live With Acumatica at Moby Dick House of Kabob.
Automating Invoices & Credit Notes: An ROI of 15 hrs/week.
Simplifying Commission Calculations: from 8 Hours to 45 minutes.
Eliminating Seasonal Overtime
Making Collections Faster
Easily Adding the Acumatica Outlook Plugin
Linking Purchase Order Items to Containers
Going Live With Acumatica at PSI Family Services.
Using Inter Entity Tools: from one day's work to an hour.
Faster Credit Card Processing, Happier Staff.
Working Remotely and Still Printing Checks.
Case Study: Going Live With Acumatica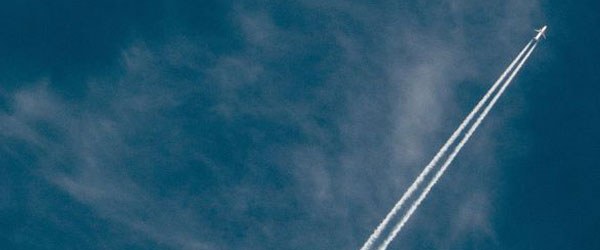 "Acumatica provides a level of visibility and process efficiency to our business that I never thought possible. It is very user-friendly and extremely customizable right "out of the box." I also love how scalable it is; I foresee Acumatica being a long-term solution for us.
Debbie and the Dataquest Team have an unparalleled level of dedication to their clients' success. They made the Acumatica implementation such an organized, coordinated effort and ensured that we stayed true to our project goals and deadlines along the way. An absolute pleasure to work with!"
Ned Daryoush, Vice President, Moby Dick House of Kabob

To learn about the entire Acumatica go-live process, see our full case study.
Case Study: Automated Invoices & Credit Notes Save 15 Hrs/ Week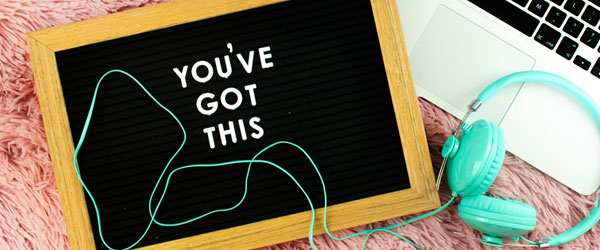 "What distinguishes DataQuest is that they focus on ROI and are always thinking of ways to make things better for the client. Solutions are thoughtful and implementation is smooth because they plan, document and execute with discipline."
Cathy Wold, Controller, SureFit Home Décor
In this case study, we hear directly from the Controller and Internal Auditor at SureFit Home Decor. They oversaw two major projects to automate customer invoicing and credit note creation. Customers are flagged as eligible for automatic invoicing, and only exceptions or issues are reviewed.
Likewise, a complex and error-prone process to manage special credit notes for customers was codified, restructured, and built into an automation. These processes together save about 15 hours per week and allow staff to work on taking care of customers and using their gifts- not just entering data.

To hear it in their words, see our full case study.
Case Study: Simplifying Commissions – from 8 hrs to 45 minutes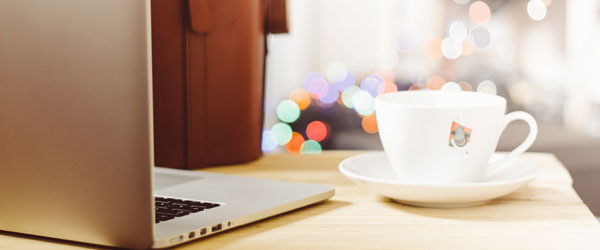 "The solution was a real life-saver." Salespeople now rely heavily on the new tailored reporting. "We have created a little bit of a monster. If they don't get their cube every week I get an email and a phone call to prompt me, because they want them!"
Anneke Chamy, CFO,Protect-A-Bed
Using Info Explorer's powerful cube reporting solution in conjunction with Orchid's Process Scheduler tool enabled us to automatically deliver refreshed cube reports to each salesperson on a regular basis, tailored to contain the exact data and information most important to them.

Info Explorer was also used to solve the commissions -calculation challenges, as it could access data directly from the Sage 300 database, and use this to calculate and report on commissions payable. By codifying the business logic and leveraging the technology of Info Explorer, commission runs that used to take 8-10 hours now take about 45 minutes. To see the full story, check out our case study.
Case Study: Eliminating The Need for  Seasonal Overtime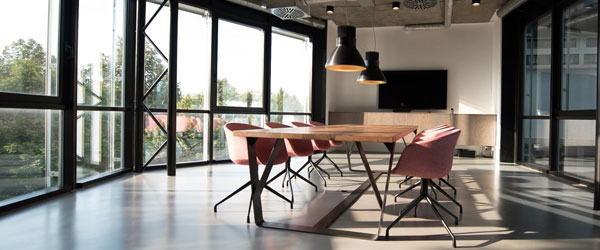 "Where we came from and where we are now is night and day. The automations that we have now have drastically reduced the amount of overtime that used to be habitual in our fast-paced company. And from an accounting standpoint, the visibility we have into these integrated systems help control costs at a very detailed level."
Susan Sweeting, Director of Finance, K&K Interiors
Together, K&K Interiors and DataQuest have been able to integrate numerous powerful systems that help the business run successfully: ERP, CRM, EDI (Electronic Data Interchange), WMS (Warehouse Management), and a mobile order entry system used at tradeshows and events. The automations that we've incorporated into the everyday processes have drastically reduced the amount of overtime that used to be habitual in this fast-paced company.
As an example, we worked on perfecting a seasonal promotion that allows K&K customers to order items now and pay later, with extended terms. The promotion was great for customers who needed seasonal inventory. However, it involved painstakingly detailed manual record keeping in-house. Twice a year, all interested customers needed to complete an application process to partake in the promotion. Then, order amounts per customer were manually tallied to ensure the minimum combined order amount was met. Finally, the order and invoice payment terms were dynamic – so the terms code itself would have to be manually changed daily to allow a decrementing number of days to pay until the deadline. This required regular overtime and weekend hours for two staff people during the promotion period in order to ensure all orders and invoices were correct.
Together with DataQuest, we built a process that automates almost all of the elements involved. Customers can now be automatically approved for the promotion if the meet certain data-driven criteria, so we are only manually processing a fraction of the original amount. All the approvals are recorded in CRM, so we use that as our single source of truth.

We use automations now to both identify eligible orders, flag those orders, and update order terms codes when all the required criteria are met. We also manage terms code master records dynamically, and use updated reporting tools to track company-wide sales totals for each promotion period.  These automations have eliminated the overtime hours, and have allowed us to move one of the staff people to another area of the business entirely. Additionally, our customers are still getting the same promotions they enjoy, and we just had our most successful promotion period to date.
Case Study: Making Collections Faster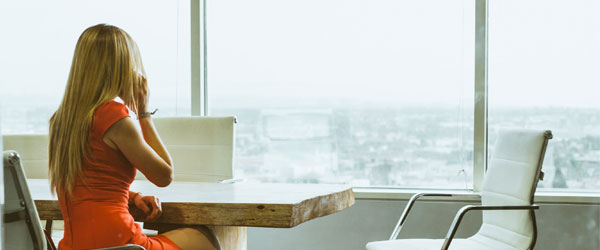 "It's streamlined, it's efficient, and it's saving time in the collections process. It's helping with our numbers because customers receive a copy of their past due invoice with the initial collections notice and they're paying without us having to call."
Anita Clements, Senior Accountant, Echo Engineering
In this example, Echo kept contact in Salesforce and accounting information in the ERP system. The accounting team had to review data in both places, then run collections letters manually each month.

Together, we deployed a tool to view the latest information about Salesforce contact information and account managers, link that data to the ERP customer data, send collections letters, and track the letters that were sent. This has freed up time and resources for the team to make follow up calls and work on customer relationships. To see the full story, check out our case study on Making Collections Faster.
Case Study: Using the Acumatica Plug-in at DataQuest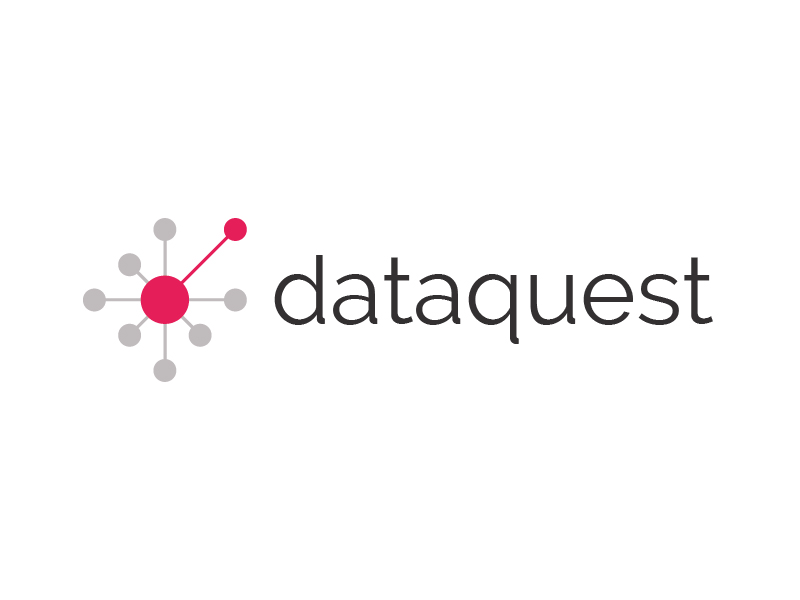 "I know it might be gauche to quote myself here, but the Outlook plugin has made it so easy to add contacts to Acumatica that I'm willing to risk it."
Arline Welty, Principal at DataQuest
Here we turn the camera back on ourselves to share our experience of getting the Acumatica Outlook plugin working at DataQuest. This is a great feature from Acumatica and we love it! It makes it incredibly easy to add contacts, activities, and opportunities to your Acumatica CRM system by bringing Acumatica to your Outlook experience.
The Add-in compares the email in your inbox to any contacts, opportunities and companies in Acumatica, and presents the match within the Outlook panel. With one click you can add the email as an "activity," or create the contact within CRM.
The Outlook functionality requires a plug in, which you generate from within Acumatica. Just log into Acumatica, go to your user profile, and choose 'Download Outlook Add-in Manifest." This creates a manifest file. (The manifest file is a file containing metadata about your Acumatica instance. But the term is borrowed from shipping, where a manifest file describes the list of crew and/or cargo aboard the vessel.)
Then you simply upload the manifest file to your Outlook client through Outlook>File>Manage Add-Ins.

Once you'e done that, you are set. The plugin processes the incoming and outgoing mail in your Outlook mailbox and searches for leads, contacts, and employees in Acumatica ERP that correspond to the sender and recipient addresses in the emails. We found that it was easy to set up and helped us get good traction as we use our Acumatica system internally.
Case Study: Linking Purchase Order Items to Containers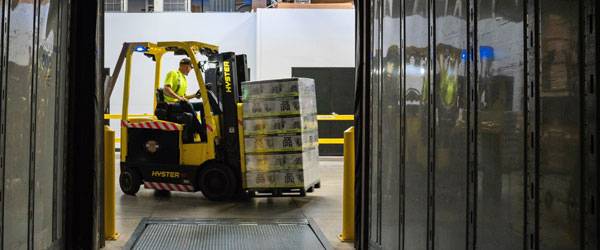 "The warehouse staff are absolutely stoked about the efficiencies they are seeing."
Justin Slater, Senior Director of Operations, K&K Interiors
Purchase Orders often contain dozens of line items to be fulfilled in multiple shipments. To facilitate receipt at the warehouse, an code identifying a specific shipping container needed to be captured against each Purchase Order line item and fed into an external Warehouse Management System.

What had been tedious and time consuming work is now accomplished with a few keystrokes thanks to a tidy customization that makes data entry easier within a single Purchase Order screen. The integrity checking and prominent warnings built into the solution also result in fewer data entry errors.
See how we built this in our Case Study: Linking Shipping Container Data to Purchase Orders
Case Study: Going Live with Acumatica at PSI Family Services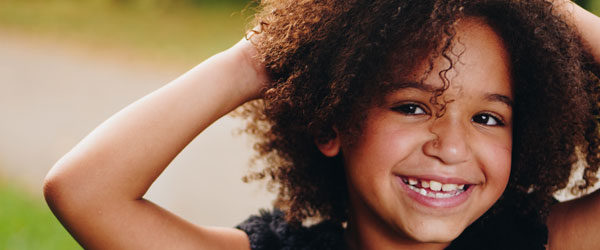 "In establishing a new ERP as part of a major reorganization of a social services agency of 40 years, Acumatica's flexibility and customization totally supported the unique needs of PSI. From Discovery through Go-Live, Acumatica has proven to be an invaluable tool providing financial clarity so the agency can focus on delivering quality social services. Dataquest's David Gelula and Debbie Mazzullo set our team up for success from the very start! They are professional, resourceful, and accessible… guiding us towards an on-time go-live with an Acumatica system configured and designed to handle our needs. "

Shawn Rubbin, Acumatica Project Team Lead at PSI Family Services
Click here to read the full case study on going live with PSI Family Services.
Case Study: Using Inter-Entity Tools reduce journal entry time from one day per month to one hour per month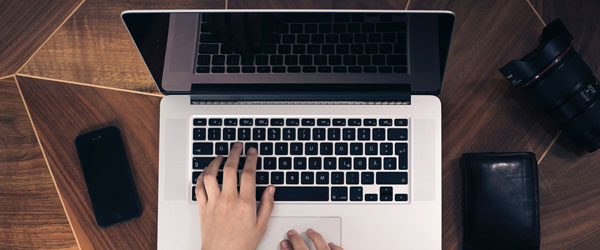 "I'd have to hurt somebody if I had to go back to the way we did it before"
– Company's Main Power User

Sometimes the quote just says it all. If you'd like to learn more about how Orchid Systems' Inter-Entity Transactions tool saved almost a day per month, you'll like the full case study.
Case Study: Faster Credit Card Processing for an entire team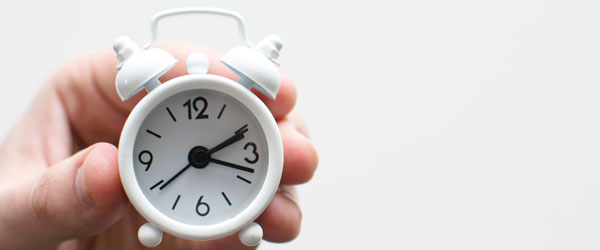 "I put my foot down and said we had to do something about it. Now I just point and click to get the info I need."
-Terry Wilhelm, Director of Operations, K&K Interiors

Before implementing credit card automation, there could be 8 hours spent manually authorizing and processing 250 credit card transactions in a single day. With competing background processes, each card could take 2 minutes or more. Hear how all that went away with APS payments' PCI-compliant tools combined with several crisp DataQuest-authored automations. The full story is in the case study.
Case Study: Working Remotely and Still Printing Checks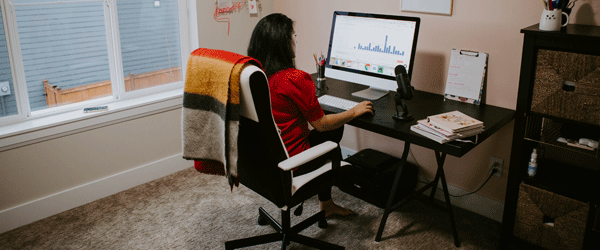 When a mid-sized distributor began to allow more employees to work remotely, the issue of printing checks was a sticking point. How could they allow accounting employees to work from home but still ensure that check runs were secure and timely?
Using interconnected applications allowed the CFO to review and approve checks remotely without having to travel to the office.
PrintBoss Workflow (to manage the check approval process)
Orchid Document Management Link (to see supporting documentation)
PrintBoss Check Printing Service (to print and mail checks)
To see the full solution with flowchart, see the case study.