Acumatica Company Overview
Acumatica, founded in 2008, was 'born in the cloud.' The company's founders have experience building mid-market ERP solutions and have a deep bench in accounting as well as current technology. The key differentiators for Acumatica are:
It's a fully mobile solution- there's no need to retrofit anything for the solution to work on all devices.
There is a flexible licensing and deployment model that allows your business to grow without per-license fees.
The solution enables the "connected cloud."
Unlike many of its competitors, Acumatica sells its product exclusively through business partners like DataQuest.
The company's headquarters are in Seattle, WA but Acumatica has a global reach: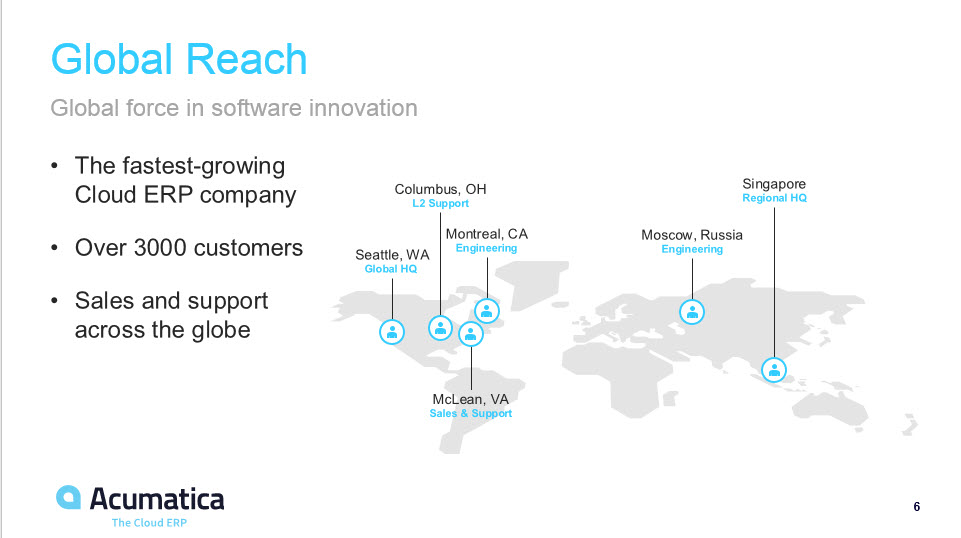 Examples of Acumatica Customers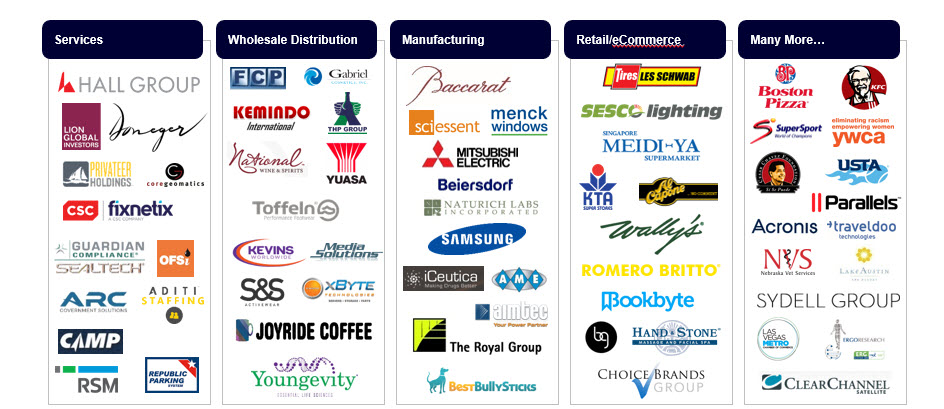 Acumatica offers Financial Management, Project Accounting, Distribution Management, and Customer Management (CRM) within a single solution. Additionally, the product offers deeper vertical specialization into growth markets. The products are all designed with usefulness as the top priority.
For more about Acumatica, white papers, and awards, check our Acumatica page.