3 Reasons Your Old ERP Platform Doesn't Deserve You
---
If you were choosing a new accounting system today, would you pick your current one?
There are risks with leaving an old ERP platform unexamined. You may have atrocious software in place just because "it's always been this way." Older, dated software can enable bad habits that cost the organization money and stifle new ideas.
But it really doesn't need to stay that way.

How do you know if you deserve better from your business management platform?

Here are three reasons that indicate that your old ERP system doesn't deserve you.

Reason #1: You're Always Hunting Down Documents
Here's an example. You receive an AP Invoice in the mail. The accounting team needs to review it. Then someone manually enters the details in the accounting system. Next, another part of the team manages check approval and payments. It's a clunky process and there is no oversight.
Weeks later there's a question about that AP Invoice. Can you clearly define the audit trail of who approved what, and when each step happened? If you look it up in the ERP software, can you easily see the check details used to pay that AP Invoice? If that is not possible, and your team is manually hunting down paper and sending emails to find out who did what, your old ERP system doesn't deserve you.
Could you picture this instead?
Use workflow to configure the approval hierarchy in your organization. For any document (AP invoices, Purchase Orders) you configure a workflow to define the approval rules. Everything is automatically time-stamped and you can follow the document from beginning to end.
Use document reading capabilities to enable Acumatica to simply read the AP Invoice from an email and generate the accounting document in the ERP system. Pay from within the system, automatically linking the AP invoice to the check.
Stop worrying about tracking down each piece of the transaction- it's already in one place.
Reason #2: Too Many Silos
One of the biggest culprits of workplace inefficiency is having too many silos. You may be storing different types of data in multiple places. You may have an industry-specific piece of software that you can't let go of, but it does not integrate with your accounting system. Or you may have redundant data in multiple places that are not being synchronized.
When people don't know where to look for the right information, you waste time and energy. Having multiple silos not only contributes to inefficiencies, it saps morale.
When we see this kind of inefficiency, it's often because the various software silos don't integrate.
Could you picture this instead?
What if you could integrate with almost anything? If one of your software elements has an open API, Acumatica can use web services to integrate and synchronize the data behind the scenes. Open APIs use a universal language, so you can readily get all the data into one place under a single pane of glass.
If your external data source is in another format, you can always use 'import scenarios' to pull data and incorporate it into the ERP system. This can happen at regular intervals, so the integration can happen unattended.
Integration scenarios are incredibly powerful.Acumatica's import scenarios allow you to define the source data, do any data manipulation, and then import the data to Acumatica. I
Red Flag #3: Your Reporting Is Tedious
We can see it now and we are groaning in pain. You do an export from your old ERP platform. Then there's a tedious and time-consuming process of "getting the data right." Sort. Filter. Change. Manipulate. Edit. Calculate.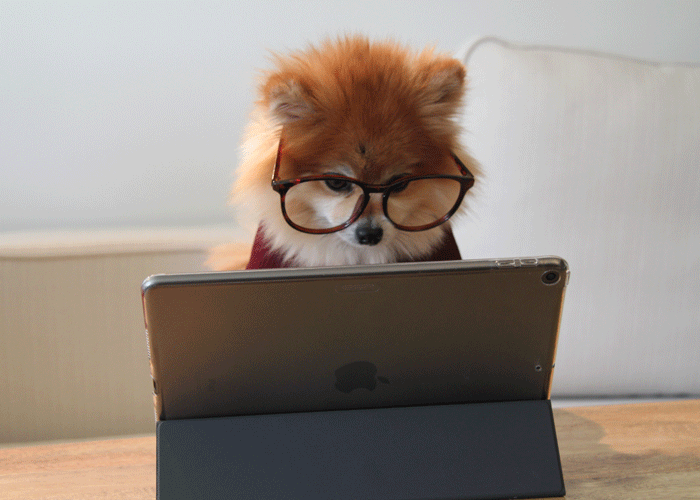 Whether you are formatting the data to present it to another party or just trying to access and properly manipulate the data you need, you spend hours tending it each month.
From building your own Generic Inquiries to view the data, to creating side panels and dashboards, the reporting capabilities of Acumatica are often one of the biggest transformations an organization experiences.
A more flexible reporting platform allows you access your data, and present in the way you want it. Acumatica can even present dashboard tiles from Power BI because of its O-Data connection abilities.
Reporting is often a significant area of high-impact improvement because it can tie together everything in the organization: time-stamped actions that people have taken across the system, imported data from a separate silo, and the financial impacts of all of the above.
Sound Familiar?
If any of these sound familiar at your organization, it's time to consider finding a more modern solution to your old ERP platform.
Consider exploring "The Cost of Doing Nothing" to help determine the total cost and benefits of ownership of a more modern ERP platform.
Questions? Talk to a partner and we can help you analyze your options.