Acumatica – Increase Field Size
---
Quick Tip: How to Increase Field Size in Acumatica
Ever have a long string of data in a field that suddenly seems too small? You'd need to increase field size to read the screen easily.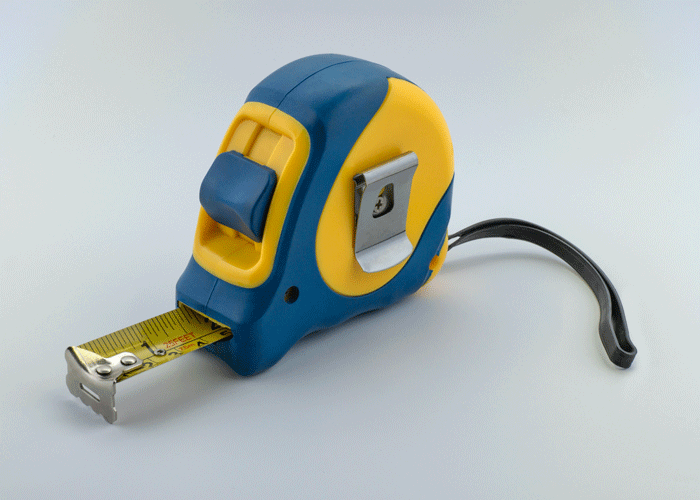 It is a nuisance to click in the field and scroll through the data, or hover over the field to see the full content. So, Acumatica makes it easy to make adjustments based on the length of your data.
In our example, we'll make this "Order Nbr" field bigger to display the full content.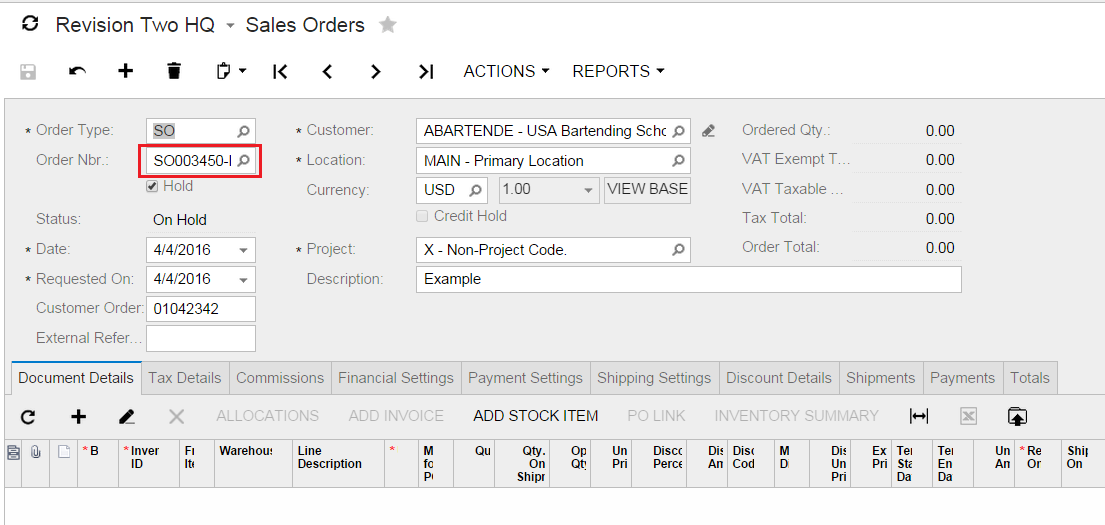 To make this change, we couch our field size change in an Acumatica customization. This customization to increase field size will travel with us through version upgrades.
Start a new customization Project
Use "inspect element" to identify the field name for "Order Nbr"
In the customization browser, find "Order Nbr" field and change the size property to "L" for Large.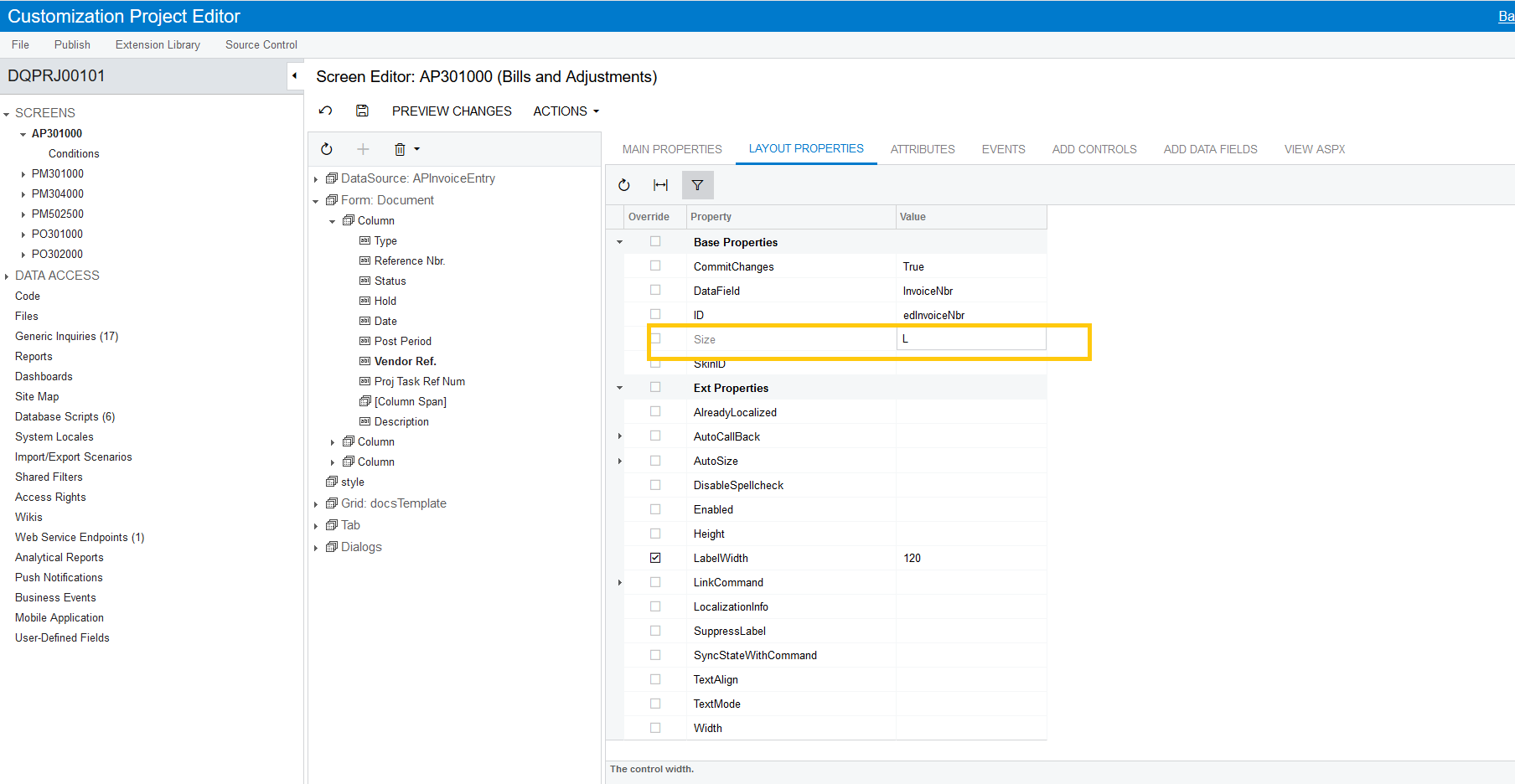 Nice- now it's easy for me to see the whole Order Nbr value on my Order Form.
For more customization and development experiences, check the Acumatica Developers blog.