Creating Acumatica PO Approval Maps
---
What is the process in your organization for approving purchase orders?  Have you experimented with Acumatica PO Approval Maps?  Some organizations only bestow a single individual with PO responsibilities. But it's much more common to see at least a simple approval process in place. Typically, within a work group, purchase orders for certain vendors, or for a certain amount, can be created and released, and for other vendors and amounts, an approval is required.
In this video, you'll learn about creating Acumatica PO approval maps. Approval maps are part of the collection of workflow tools in Acumatica. They codify your existing approval process, and in some cases tighten up the approval process so it can run more efficiently and reduce email back-and-forth. Approval maps aren't just for purchase orders.  They can apply to customer service cases, bill payments, project quotes and more. Acumatica ships with a handful of approval maps that you can use outright, or just refer to when you create your own.
In our example, we create an approval map within the finance workgroup. We create an approval map such that purchase orders with a total amount of $5,000 or more must be approved by the CFO.
Here's how we configured this Acumatica PO Approval Map:
Here's a visual sketch of the elements required to build the "POs Pending Approval" dashboard gadget: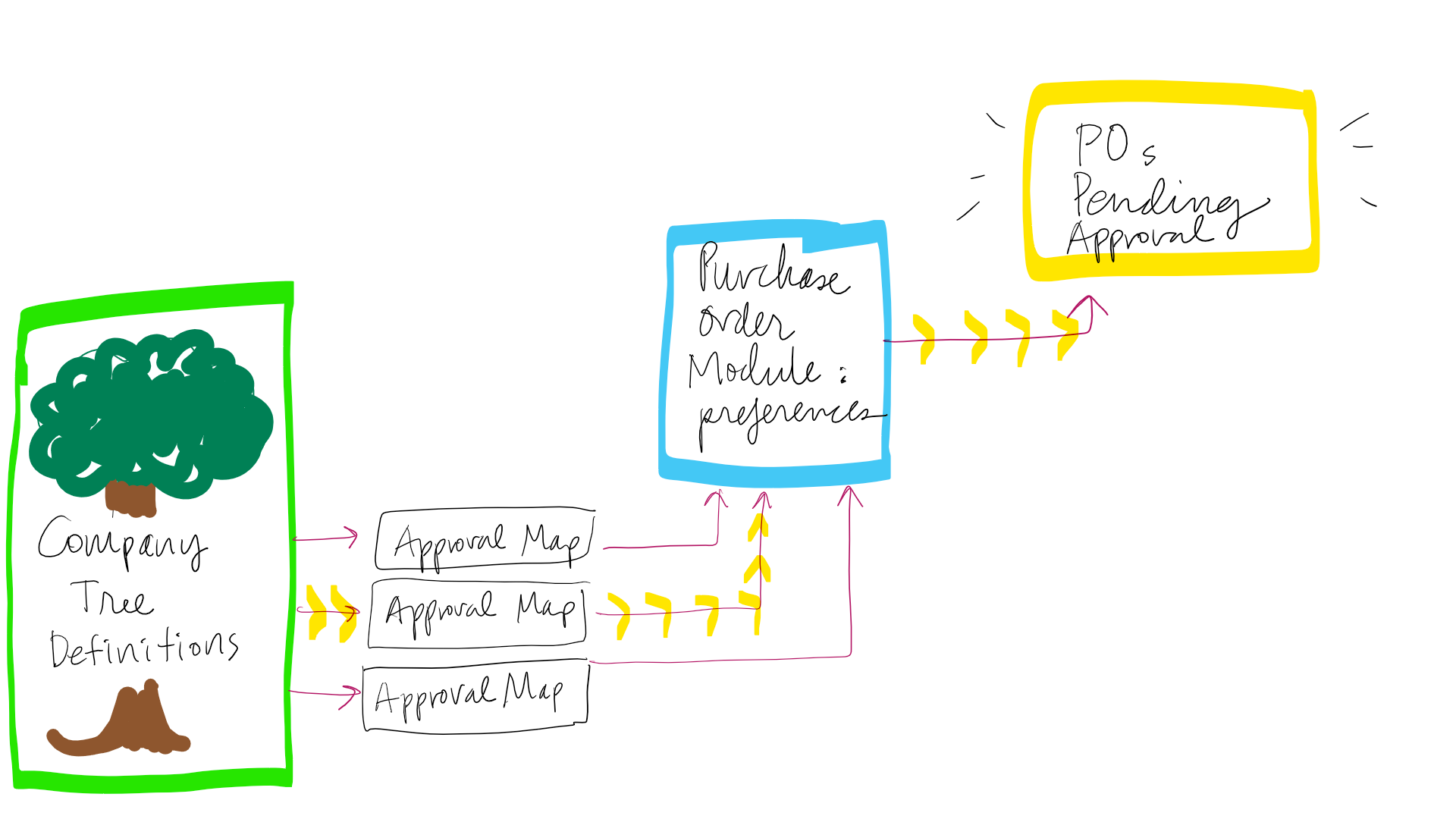 From defining the company hierarchy within the company tree, we can build multiple approval maps. Any number of maps can be associated with the Purchase Orders via Purchase Order Preferences. Then, once the approval maps are linked with the purchase orders, the dashboard gadget showing "POs Pending Approval" scoops up the pending POs and presents them.
One of the best part of this is that it's all baked into the system! This is part of the ongoing value that Acumatica keeps delivering.
What kinds of approvals are in place at your organization?