Dispatch from the Acumatica v2019 R2 Release Event
---
On Wednesday, September 11th, 2019, in Waltham, Massachusetts I (David) had the pleasure of being in the first group of people to see the Acumatica v2019 R2 release. And, of course, wow!

Let me start by recognizing two Acumatica amaze-people, Doug Johnson and Jessica Gadbois. Doug and Jessica were spectacular in presenting the content to the group. I love when they collaborate to present at events as they are both pros, love the product, and represent the beautiful circle that is Acumatica: Doug was "employee number 1" and has been as much a face of the product, over the last decade-plus, as any other person or branding image from the organization delivering content with calm poise, confidence, and context; and Jessica, newer (since 2016), represents how Acumatica has grown by attracting amazing, new talent during its explosive growth and previewing the future leaders for the organization.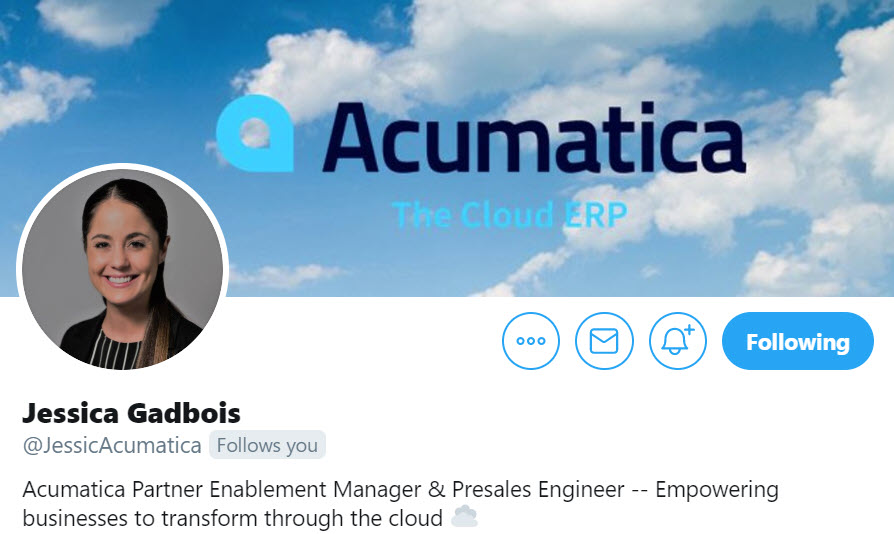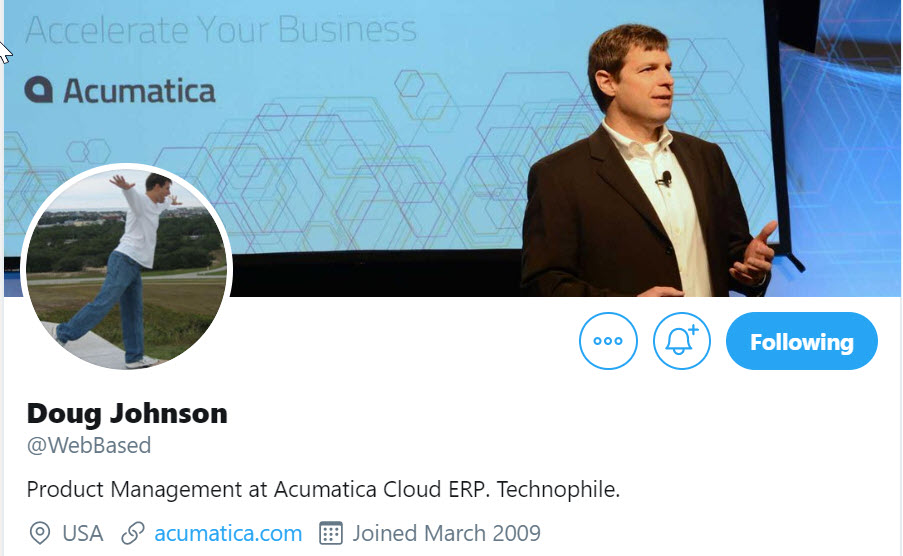 Find Jessica and Doug on Twitter
Doug and Jessica presented the  Acumatica v2019 R2 Release features in an informative and relatable manner. They also gamely struggled through the presenter's worst nightmare: the dreaded audio/video problem. When demonstrating software, few worse problems can arise that technical issues unrelated to the software (though I suppose technical issues RELATED to the software count as worse) that impede the flow and plan of the presentation. But Doug and Jessica championed through and made it work, with aplomb, humor, and patience until the matters were resolved.
And the people and the product are what it has been about in my experience with Acumatica over the last few years. I was fortunate enough to have a prospect of mine, Tina, who is a Controller with her company and leading their ERP search, join me at the event and get to see, and to meet, some of Acumatica's best people in action. Everyone from Acumatica to whom I was able to introduce Tina – Jessica, VP of Partners Geoff Ashley, and CEO Jon Roskill – were all super engaging, friendly, and welcoming to her. Later that day, she and I laughed … perhaps grimaced is more apt … to each other about the total unlikelihood that she could have such an experience meeting several executives from her current provider and it was clear to me that she was impressed.
And further impressed she was, not simply with the Acumatica team but of course the product.
Acumatica v2019 R2 Release Highlights
There are so many new features in this build … a staggering 90 pages of release notes … and the most exciting are noted here. The top 5 features that resonated deeply with both Tina and me at the event are noted below:
Improvements to Payment Applications … jaw-dropping simplifications to make this process more intuitive and less key-strokey
Corporate Credit Card support … a great new feature-set add that will only get me asking more frequently "are you sure you really need Concur?"
Sorting and Filtering of attachments on any File screen … I think the description evokes the appropriate level of excitement
International Shipping enhancements … with integration to ShipEngine
Quick add a pivot table to a dashboard … sure to dazzle the remaining Excel junkies in your organization; this one is so simple but so satisfying.
If you are not on the Acumatica v2019 R2 Release, it is time to upgrade to a true-cloud, 21st-century ERP. And if you are using Acumatica, it's definitely time to plan your upgrade!