Top 3 Reasons to get Acumatica 2020R2
---
Of the 2,000+ people who attended the Acumatica 2020R2 launch yesterday, we were most interested to hear from DataQuest customers. Here we share feedback on customers' top three reasons to get Acumatica 2020R2.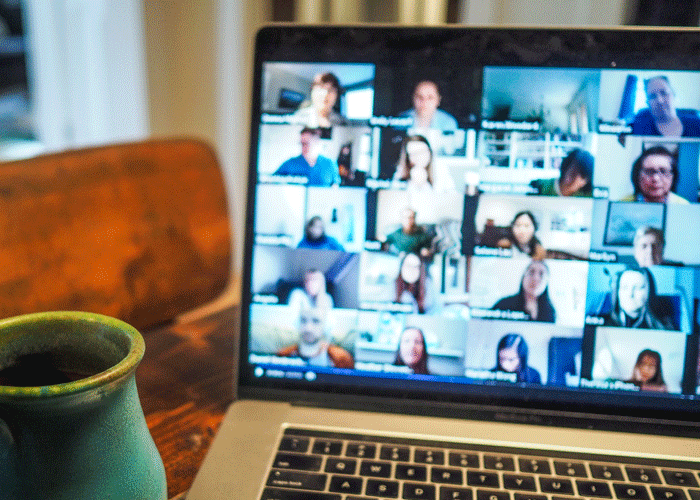 If you missed the launch, you can access the 2020R2 Launch Demos and recording online. And for more reasons to get Acumatica 2020R2, check out the release notes (beta version).
Now – we acknowledge that there can be a chasm between seeing the pros demonstrate the features during a shiny presentation and implementing these in your business. DataQuest will help you decide which elements are right for you, which fit into your "way of doing business", and how to ensure alignment with your technology goals. This post is a way to get started and learn about what other customers found interesting.
Check out these top three reasons to get Acumatica 2020R2 and let us know what you think.
Reason 1 to get Acumatica 2020R2: Acumatica Enters AP Data For You
Benefit to you:
AP Automation Features
Here are some ways that the product handles AP Automation: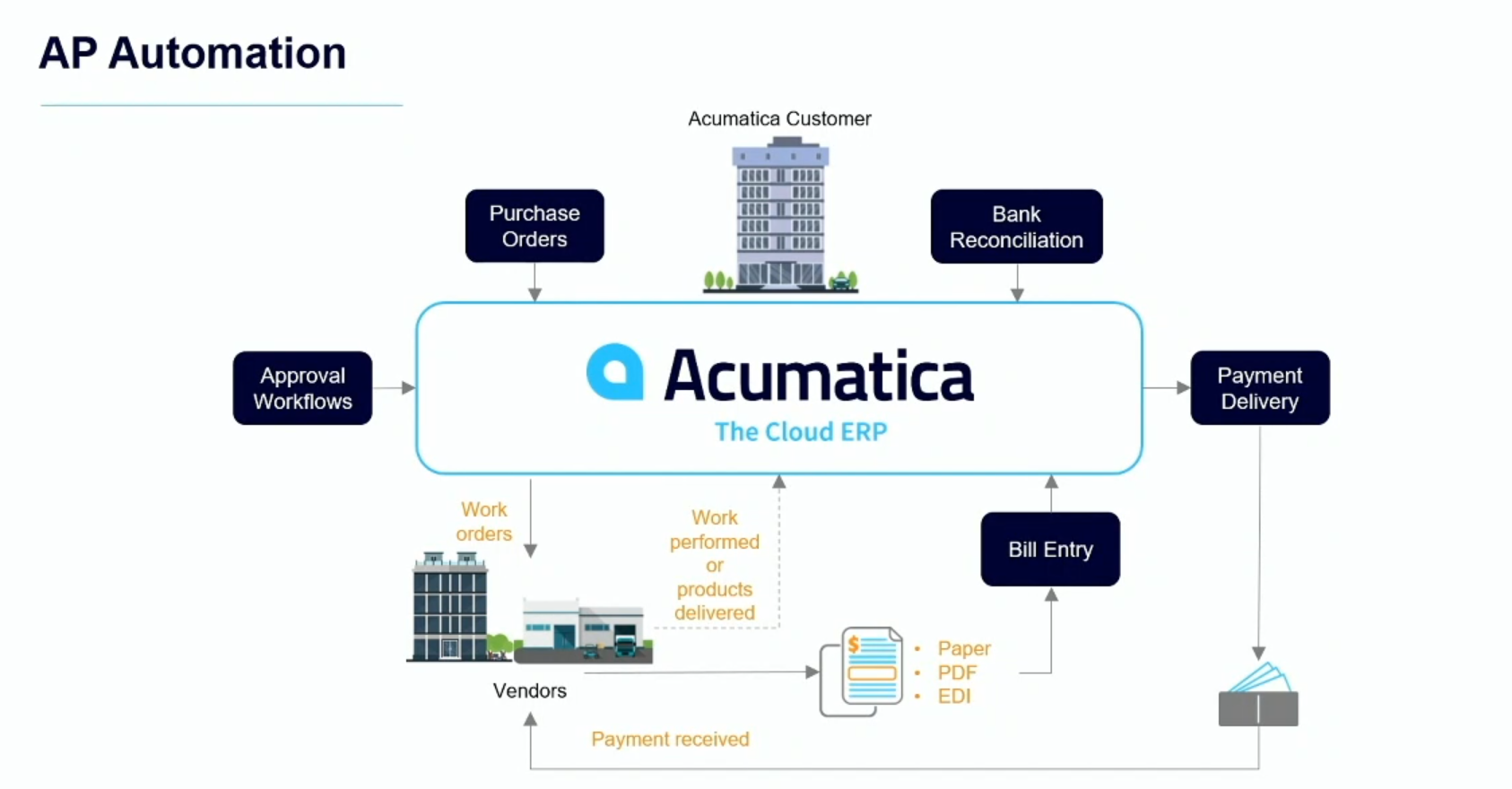 In this release, Acumatica leverages a machine learning engine. The engine relieves staff people of doing data entry and frees them up for other projects.
Starting in Acumatica ERP 2020 R2, the system can be configured to automatically recognize invoices attached to incoming emails so that users can create AP bills from those documents with a single click.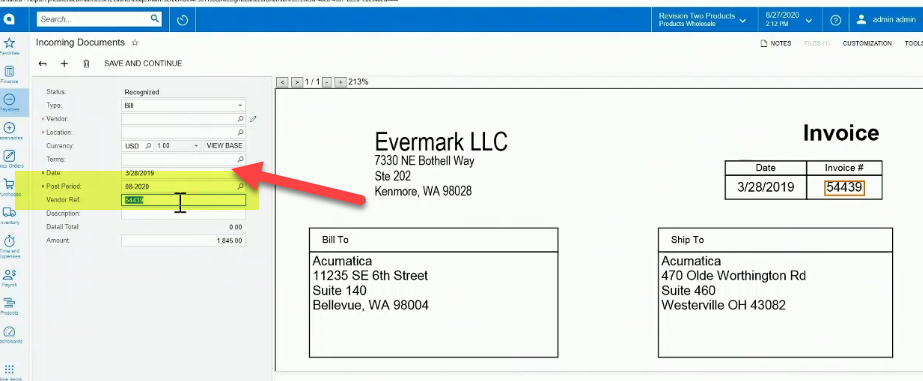 Picture yourself doing this:
Select an email you received from a vendor in your inbox. Attached are multiple PDF invoices.
From the Acumatica Outlook plug-in, choose the (new) option 'submit to recognition."
This submits your attachments to the Acumatica Artificial Intelligence engine.
The system uses a document recognition service to identify the relevant data (vendor, date, line items) and creates an AP Bill in Acumatica.
The original PDF from your email is attached to each bill.
It's safe to say that our customers brought that up immediately as a "get it now" reason to get Acumatica 2020R2.
A Broader Application of AP Automation
You can see the time savings with using this artificial intelligence engine. We propose an even broader application. For example, one way that DataQuest can help the entire organization process AP Invoices is by designating a single account for this job.
DataQuest can help you configure this by setting up options to process incoming mail to the designated email account. We can help configure rules such that the dedicated email address always submits the incoming documents to the document recognition engine.
In this case, all incoming emails in the mailbox would be auto-processed. Furthermore, any PDF attachment would automatically be submitted for recognition. Yes, a staff person should validate those attachments before finalizing them. But the value to your organization is much higher in asking a staff person to do quality control on auto-generated invoices, than having the person simply do data entry.
Could this help you? Get in touch and we can identify how some or all of this functionality would work with your company's culture, business process, and technology goals.
Reason 2 to get Acumatica 2020R2: Forget Manually Importing Bank Transactions
Benefit to you:
Electronic Bank Feeds will replace manual importing of Bank Transactions.
Bank Feed Features:
This recognition can replace the manual importing that you've done in previous versions
The bank feed comes down automatically on a specific schedule that you control
You may set up feeds for bank accounts and credit cards
Allows connection to over 11,000 financial institutions through a company called Plaid which is the finance aggregator for apps such as Venmo or Cashapp
Can customize your bank feed imports and selectively map financial institutions with your Acumatica Cash Accounts
You can define statement start dates to match your bank or credit card statement periods
Advanced Expense Management
In harmony with the updated bank feed, using advanced expense management reduces paperwork and manual errors while eliminating the burden on accounting for recording credit card expenses.
Utilizing the bank feed mentioned above you can link credit cards, configure expense items, set up category mapping and determine if expense receipts should be created. Instead of relying on employees to log receipts to be entered and reconciled, your expense receipts can be auto-created by the bank feed for employees to review and submit.
We can even help you configure a push notification to remind the employee to take a picture of the receipt with their mobile device.
Expense Management Highlights:
Mobile notifications for unreported corporate card activities
Automatic report creation for streamlined expense reporting
Proof of expense receipts captured with Intelligent Machine Learning- enabled image recognition and expense categorization
Advanced automated approval processes enforce your business policies
Streamlined reimbursements to employees
Automated corporate card bank reconciliations
Reason 3 to get Acumatica 2020R2: Built-In Help With Building Generic Inquiries
Benefit to you:
If you're lucky enough to have someone with a database background on your team to build reports and inquiries for you, that person will definitely be able to build their Generic Inquiries faster with 2020R2.
Empowering More Inquiry Designers
But with some intelligent updates in Acumatica's Generic Inquiries, you can open the door to having more people on your team explore the power of these inquiries. You do NOT need to be a database administrator to create these reports, especially with this additional functionality to make the data more accessible.
Often there are several people at an organization who take an interest in building Generic Inquiries- this functionality will give those people more confidence when building the inquiries and will help them get from concept to result much more quickly.
Easier table linking
One of the most exciting (nerdy) reasons to get Acumatica 2020R2 is the new automatic suggestion of table joins on the generic inquiries form.
In previous versions of Acumatica ERP, the inquiry designer had to manually find information about the data access classes and data fields in order to properly link tables. This can be an incredibly time-consuming and frustrating process. When it's done incorrectly, the inquiry has duplicate or incorrect results.
Now, in Acumatica ERP 2020 R2, when a designer specifies a pair of tables that should be included in the inquiry, the system automatically inserts a statement in the Relation box that represents the relation between the two tables.
This reduces the guesswork that can be involved in crafting Generic Inquiries.
Quicker Feedback on your Inquiry Results
Starting in Acumatica 2020 R2, the person designing the inquiry can preview generic inquiry results on the Generic Inquiry form without navigating away from the form. This will reduce the clicks, testing and refreshing previously involved in testing the results of an inquiry.
Our customers often have both a generic inquiry tab open and a 'results' tab open in the browser. This can be cumbersome.
Starting in Acumatica 2020 R2, the designer can click the eye icon on the side panel (shown below) to preview inquiry results.
This helps with inquiry building because the designer can get immediate feedback on the data she's trying to display.

More Reasons to get Acumatica 2020R2
Our customers noted a few more reasons to get Acumatica 2020R2 – here is a quick list of the other goodies:
New, deeper workflow ability, including the ability to streamline decision-making by choosing field defaults, workflow conditions, and 'next steps' within the interface
A 'Recent' button to get you to recently-visited records like recent Orders, Reports and more.
A way to see the most important activities for an opportunity or case with the new 'pin activity' button. Now, our customers can pin the most key items to the top of the results grid
Three-way matching on Purchase orders to ensure costs from PO through Invoice are correct
Snazzier expense receipt recognition : take a picture of your receipt, Artificial Intelligence recognizes the data and creates the expense entry for you
You can see why Acumatica is scoring so high with its customers- and why it has so much traction within DataQuest.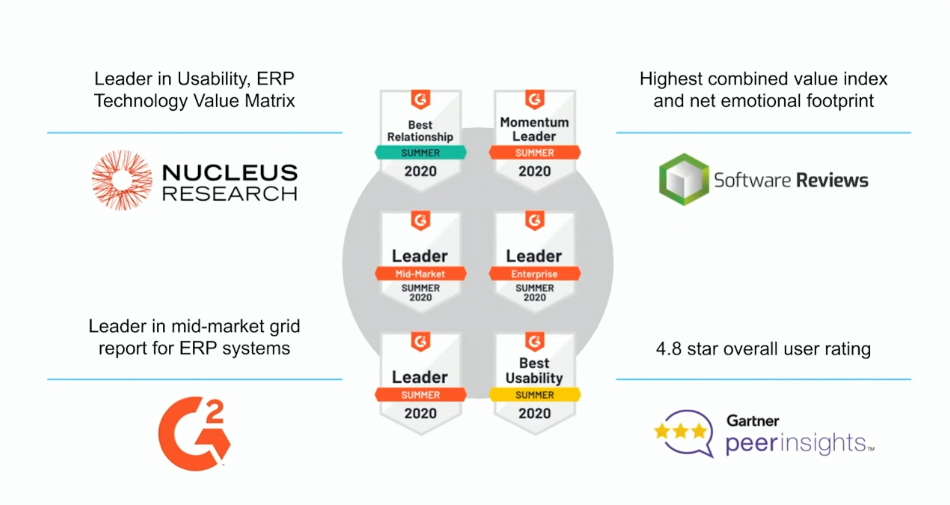 Interested? Please call on us when you're ready to get started.
DataQuest will help bridge your current setup with the goals and interests you have. We will architect a solution that delivers concrete benefits from your investment.
From helping you see the areas of potential growth, to applying these tools throughout the system, we will help your company thrive with Acumatica 2020R2.