Using Custom Fields in Acumatica
---
Acumatica Custom Fields
Acumatica allows you to create custom fields throughout the system. With the release of 2018R2, Acumatica began to expand the use of attributes ,which are a flexible kind of custom field. Attributes were previously limited to use within the CRM areas of the system. However, now we're seeing widespread use of attributes, because they can now be attached to multiple transactional data entry screens. This better reflects the way our customers wish to use the system. With Acumatica custom fields, you can configure the system to reflect the information that is important to your team.
In this recording, DataQuest Principal Arline Welty will show how to:
Create Acumatica custom fields (attributes)
Assign the attributes to the "Orders" object
Write a Generic Inquiry to see affected orders
See the results in a dashboard gadget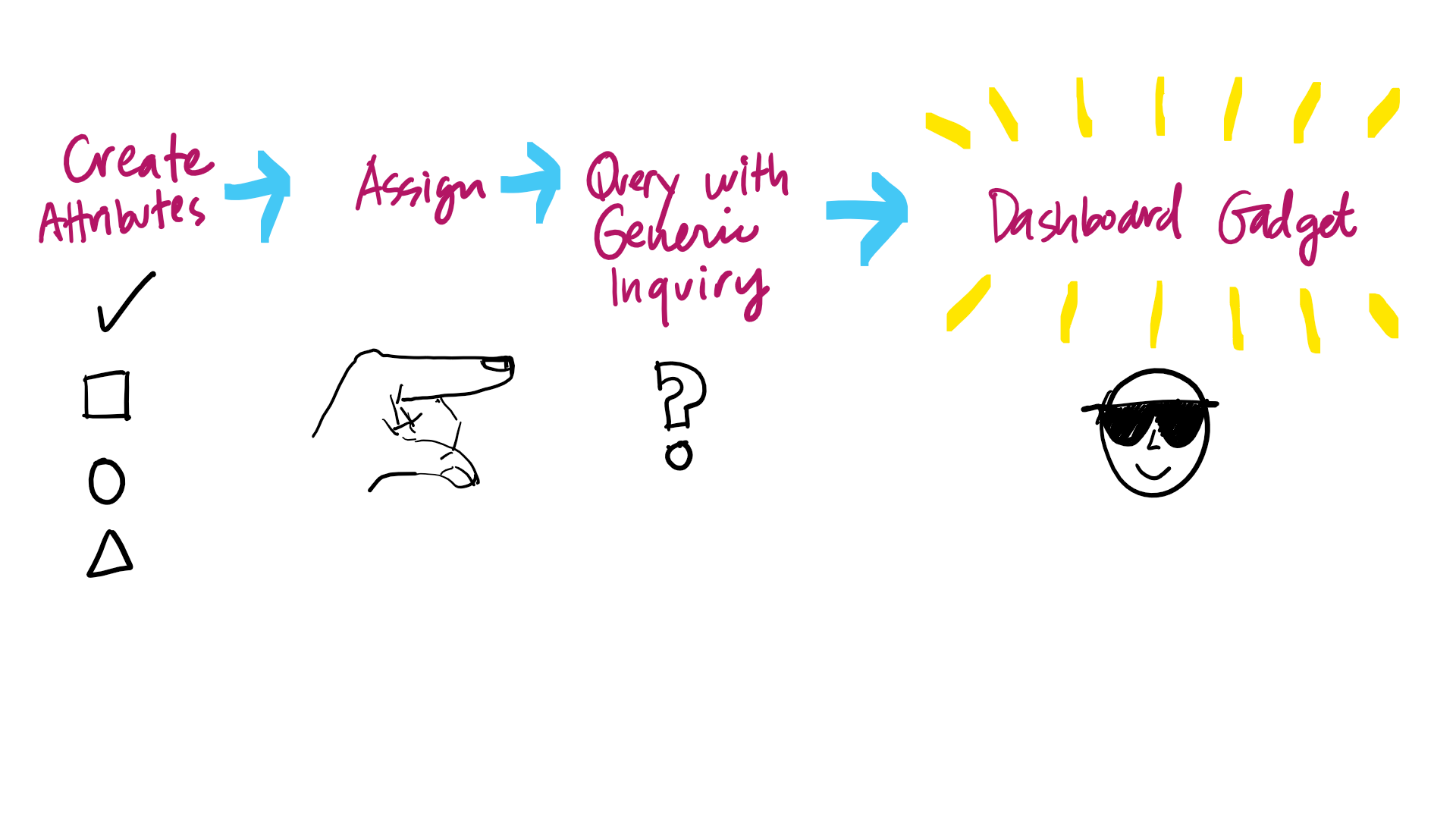 Example
In the recording, you'll see a specific example of how to think through the process of  getting the dashboard gadget you want. It starts with tagging orders that have specific attributes, and then the results are collected in a Generic Inquiry. In our example, we want to tag orders that have "special handling" requirements, and then assign those special handling orders to another Acumatica user.
First, we must create the attributes of "Special Handling Request" and "User Email Address". We do this on screen CS205000. You may create any new attribute on this screen.
Then, we navigate to the Orders entity, which is where we "assign" the Acumatica custom fields. I navigate to the Sales Order screen and choose "Add User Defined Fields". Now, my new Acumatica custom fields are added to the Sales Orders object. When anyone enters a sales order, they can populate these new attributes.
This becomes most valuable when we present the information in a dashboard gadget.  Each person needs to see the orders assigned to them.  We do this by creating a Generic Inquiry. Then we add the Generic Inquiry to a dashboard gadget. Now, each person to whom an order is assigned can see the orders that they need to treat with special handling.
Acumatica is a powerful and flexible system- that's why our customers like it. If you'd like to know more about configuring your Acumatica Cloud ERP system please get in touch.