If you have met with us, or participated in one of DataQuest's Acumatica events, you know that we love to ballyhoo about its prowess for integration.
The most common integration our customers do is with an import scenario. For example, our customers kick off their Acumatica implementations with import scenarios. Import scenarios allow you to import data to Acumatica via spreadsheets. For example, you may use them to migrate data from a legacy ERP system. They can also involve data manipulation and are quite powerful.
But what about when you're ready for something real-time and no touch?
Yes – you get this with Acumatica! How is this accomplished? By creating a Web Service integration between Acumatica and your other business systems.
In 2020 alone, DataQuest helped four different customers develop an Acumatica Web Services Integration with these system types:
• Mobile Notary Signing: This integration sends Vendor records, AP Bills, and AR invoices to Acumatica for aging, management, and payment
• Point of Sale: This integration sends General Ledger Journal Entries to Acumatica to summarize transactions from daily operations.
• Service Management: This integration includes bi-directional data sharing with Acumatica. Data includes Customers, Location, Projects, Purchase Orders, Purchase Receipts, and AP Bills.
• Transportation Management: In this integration, we share data with Acumatica related to Customers, AR Invoices, AR Payments, Vendors, AP Bills, and AP Payments.
Sounding good but asking yourself what this all means?
What is an Acumatica Web Services Integration? Let's explain with some light technical and an analogy…
Acumatica has a robust and flexible Web Services Application Programming Interface (API). The API is like a formal business entrance. It allows us to connect with other business systems. Through these connections, the systems can talk. Furthermore, they can talk without you having to initiate the conversation.
What is this Web API in simpler terms?
Think of it as a door at one end of a secure hallway. The hallway allows Acumatica to accept information. It also allows Acumatica to send information. You design the hallway with your own rules around what can be shared.
Other modern business systems have similar web APIs (or are scrambling to create them) so that they can communicate with leading-edge solutions like Acumatica.
Building a successful integration is something we do together.
DataQuest helps by putting on our hardhats, toolbelts, and steel-toed boots to work on building that hallway. And we build it not only to connect the doors! We furnish the hallway comfortably, light it properly, and build sensible navigation.
For example: Do you just want one door at the opposite end of the hallway or are there others along the way? Should the information flow only into Acumatica, only out of it, or in both directions? What information should be shared? How frequently?
How do you know if you are ready for an Acumatica Web Services integration?
Ask yourself:
• Would you like your business systems to share information with your ERP system?
• Would you like this information sharing to happen automatically and regularly?
• Do your other business systems already have a web API? (Don't know? Hint: Google is your friend! And so is DataQuest – we're happy to help figure this out for you.)
If yes, yes, and yes … then you are ready to explore having DataQuest help you build out your very own Web Services Hallway of Results. Contact us to get started with the conversation.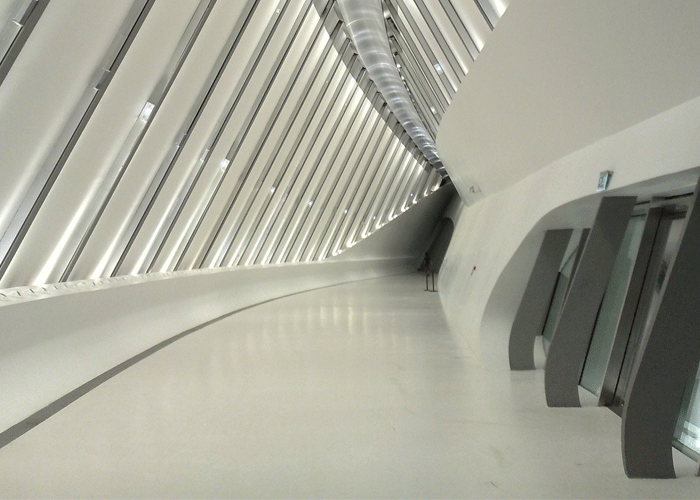 ---