Ok, this is a bit of a departure from our usual technical content – welcome to the behind-the-scenes tour of Mark Binkley's workstation – AKA- his RIG! Mark really values productivity and ergonomics, and he experiments with new ways to improve his work station all the time. To get a better workstation in your own world, here's how to ape his style:
Mark is all about personal Kaizen and making sure that his area sets him up for success.
Ok, let's open the door and check out the office!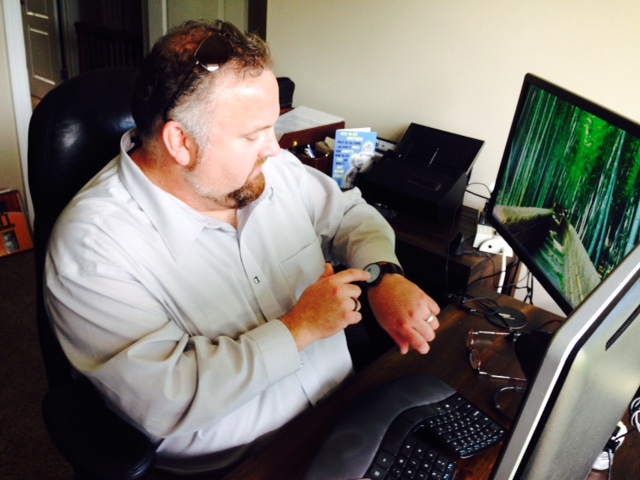 Here he is, checking a message on his Moto 360 smart watch. How fly is that? Mark is always a good one to ask about the latest gadgets and wearables.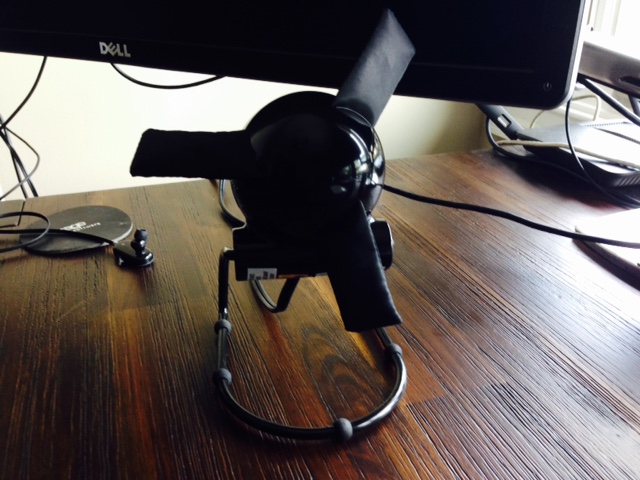 Anyone who knows Mark knows that he has incredible power of focus. When he is working on a particularly complex project and the computers are buzzing away, things can get a bit warm.  Vornado Zippi fan to the rescue! Mark loves this thing because it is nice and breezy, easy to clean and is very quiet. That's why he's a FAN of this fan (sorry).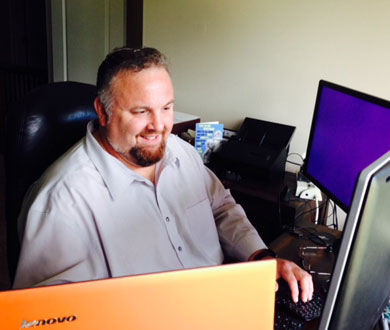 Yes, we have 3 monitors, 2 hands, and one powerhouse gettin' it all done.
Initially, Mark had a docking station to connect his menagerie of gadgets, but that is about to be phased out for his new Anker charger, which will help consolidate cords and keep things all in one place.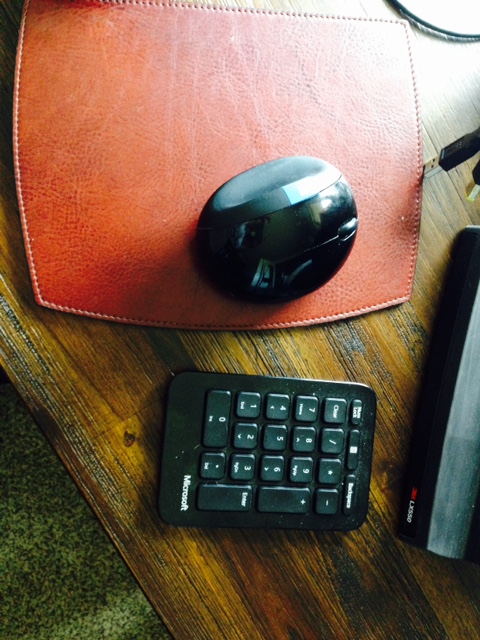 In this rig, no mouse is complete without a number pad next to it. You should see him key out complex number combinations on that thing. Other requirements for keyboards are that they are black and totally ergonomic – at all of his workstations he uses the Microsoft sculpt products.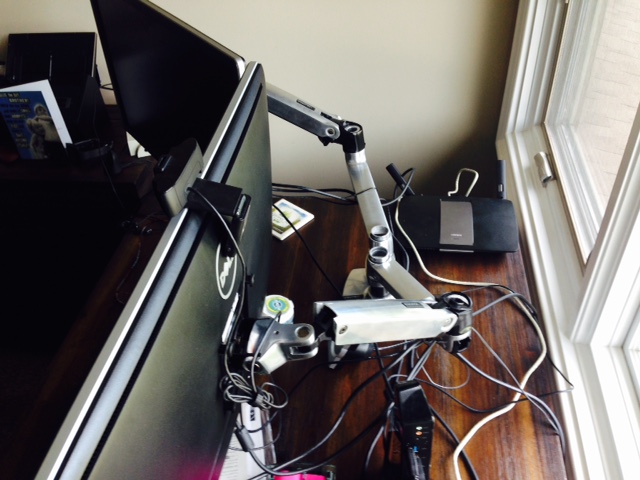 Another tool Mark uses is this incredible hinge. It's called the Bild and just try to tell us it's not tough. Mark likes it better than the other ones he has tried. I think one glance at that muscle is illustration enough.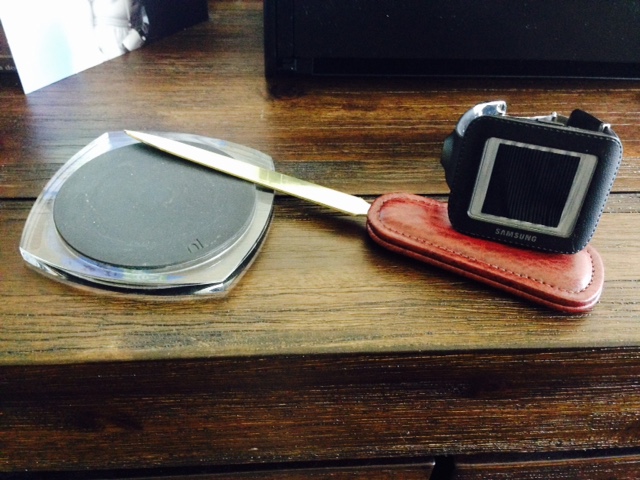 Just for comparison's sake….not everything in the rig is high-tech. For example, next to SmartWatch #2 there is a classic letter opener- for paper mail! Balance, people.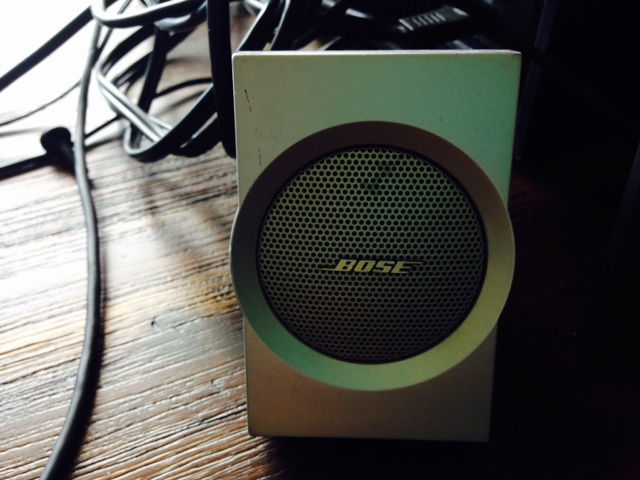 When you are in the zone, it's just nice to have a good set of speakers to keep yourself pumped and rockin'. Mark likes these Bose computer speakers and streams Spotify playlists when the moment strikes. For example:
This playlist is a frequent go-to
This one is fun for events and gatherings
And this playlist is for the end of the day. Because when where most people would just pour a nice glass of Cabernet to unwind after work,  Mark grabs his motorcycle helmet and makes tracks on beautiful country roads!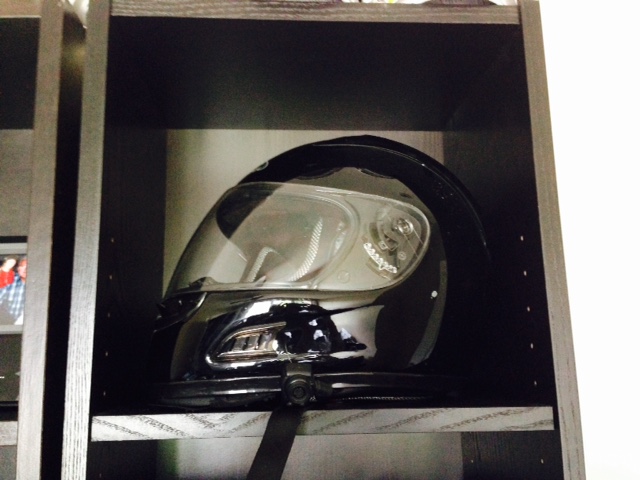 That concludes the tour of Mark's rig- thanks for checking it out and let us know if you have productivity or work station hacks that we should know about.
---