Here at DataQuest we've put a lot of thought into which Business Intelligence tools would bring the highest value to you.     The key elements we've considered are:
Our current customers
Customer preferences in technology platform evolution
The flexibility of the business intelligence tools in terms of reporting.
Here's a glimpse into why we selected Power BI as one of the business intelligence tools that we most recommend.
Business Intelligence Tools : Factors to Consider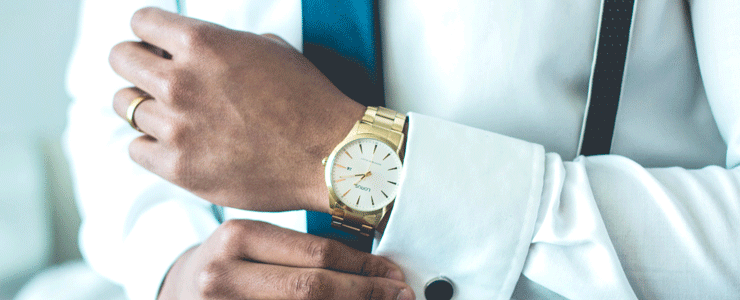 The  business intelligence (BI ) strategy needed to consider several factors:
So we knew that any good business intelligence tools would need to accommodate a variety of data sources.
Looking at these variations across both ERP platforms and their various deployment methods, our customers needed business intelligence tools that allow investment in BI today and are compatible with growth, regardless of how the technology plan evolves over time. Needless to say, the strategy required that the chosen BI tool deliver on a cloud model with a browser based user interface and mobile experience, regardless of the location of source data.
Enter Power BI.
Power BI for Sage 300 ERP
Being a long time Sage 300 channel partner, DataQuest set out to serve its existing base of Sage 300 users with optimized sets of SQL queries that make harvesting Sage 300 data more friendly for consumption through Power BI.
But our strategy didn't stop there. We decided that a robust library of SQL views that handle some of the more difficult aspects of the Sage 300 data could prove useful for many reasons:
Normalizing data by giving standardized field names across tables makes table linking in the Power BI data model so much easier for those not intimate with the idiosyncrasies of the Sage 300 database tables and fields;
Translating coded data field values so the difficult to understand numeric representations of fields like "Transaction Type" are translated to easy-to-consume verbal counterparts;
Re-valuing inventory quantity units to get to a stocking unit of measure across the various transaction tables, so statistical analysis can be presented without skewing data.
Under this approach, we are poised to not only to support easier data modeling in Power BI, we are also making it easier for customers to easily extract Sage 300 data. This is useful for those of our clients who have expressed a desire to move to a cloud ERP solution like Acumatica. Under our approach, data migration becomes simplified and is better positioned for cross-referencing to a new data structure.
Power BI for Acumatica Cloud ERP
Acumatica has its own, built-in dashboard capabilities. Those are powerful- and yet we've found that Power BI is playing a role in the Acumatica space. Since Acumatica supports an Open Data Protocol (OData), this means the security rules governing data access in Acumatica will extend to data consumption in Power BI. We've observed that those of our clients who are already invested in Power BI and its affordable licensing model will be interested in ERP solutions that offer Power BI-friendly data access methods.  Acumatica meets that requirement nicely.
Where migrations are properly planned, any of the investment made by our clients to utilize Power BI against their Sage 300 Data will not be lost in a migration to a system like Acumatica. Even where we have built more sophisticated Row Level Security solutions in Power BI against Sage 300 where content is dynamically filtered based on the Power BI Logged in user, we can migrate data using methods that continue to respect such data models.
Choosing Business Intelligence Tools for Growth
It's very common that a customer would like to pull historical data from a legacy ERP system, and combine it with fresh data from their  recently implemented Acumatica Cloud ERP.  This way, customers leverage brilliant business intelligence tools to further analyze the combined data with even more sources –  from a list in a spreadsheet or website. We've seen customers do this to discern demographic elements for marketing analysis for example.
In today's technology space, a hybrid approach to cloud and on premises solutions is common.  DataQuest is here to help our clients navigate the optimal use of business intelligence tools.