Introduction to Sage CRM
Sage created this helpful introductory video video for prospective customers:
For a deeper dive, we have a full Sage CRM demo with transcript available to explore these Sage CRM elements:
Dashboards
Reporting
Winning Sales Opportunities
Customer Service
ERP Integration
Communications
Accelerator for Sage CRM
Accelerator is an add-on for Sage CRM that acts as a hinge between Outlook and Sage CRM. The product is published by CRM Together, one of the original developers of Sage CRM. For many people, Accelerator is the 'Aha' moment that increases user adoption of the product. This webinar clip, narrated by DataQuest consultant Arline Welty, shows why this is one of our top Sage CRM tools.
This demonstration shows what Accelerator can do for the times when you feel like part of your world is happening in Outlook and part of it is happening in CRM.
Mobile X
MobileX brings Sage CRM to you on your smartphone. Yes, there is an existing Sage CRM app, which may work very well for you. But for customizations, simple workflow progression and custom entities, using Mobile X has been a better experience for our customers. Mobile X is a web-based application (HTML5) that works on any modern device through a web browser.
For more about Mobile X, check our webinar recording.
Reporting Tools
There are powerful and user-friendly reporting tools embedded within the Sage CRM product. For further capabilities and especially when incorporating data sets from multiple sources, our customers use Info Explorer and Power BI. For example, to show recent customer communication in CRM alongside sales data to discover correlations between communications and sales.
Resources for Sage CRM Users
Sage CRM Community: The Sage CRM User Community is a lively forum and knowledgebase for end users with a wide range of technical skill. We recommend that our clients create accounts and subscribe to the weekly digest emails to learn from other end users.
Documentation: The Sage CRM Community site homepage also has links to the full product documentation, which is searchable. Look for the orange buttons…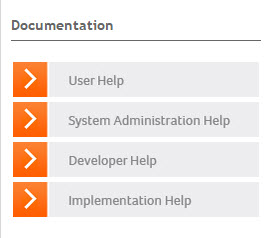 …and remember, the documentation is also available within the product itself on almost every screen – look for the blue 'Help' button on the right-hand side.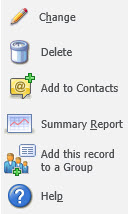 Sage U: Sage University is the official site for product accreditation and learning. Much of the content has an associated fee, and includes in-person as well as remote learning. The CRM content is general, and the Sage 300 product training is quite robust.
Sage CRM YouTube Channel: The official channel with beautifully produced instructional videos that are free to all. There are also customer testimonial videos- let us know if you should be featured! 🙂
Accelerator by CRMTogether: Accelerator documentation is helpful, illustrated, and is always growing.
Mobile X documentation: Documentation and technical setup by CRMTogether.