In 2017, Sage will host Sage Summit in Atlanta, Georgia and we hope you'll join the DataQuest team at the event. Here's what you need to know about the Summit!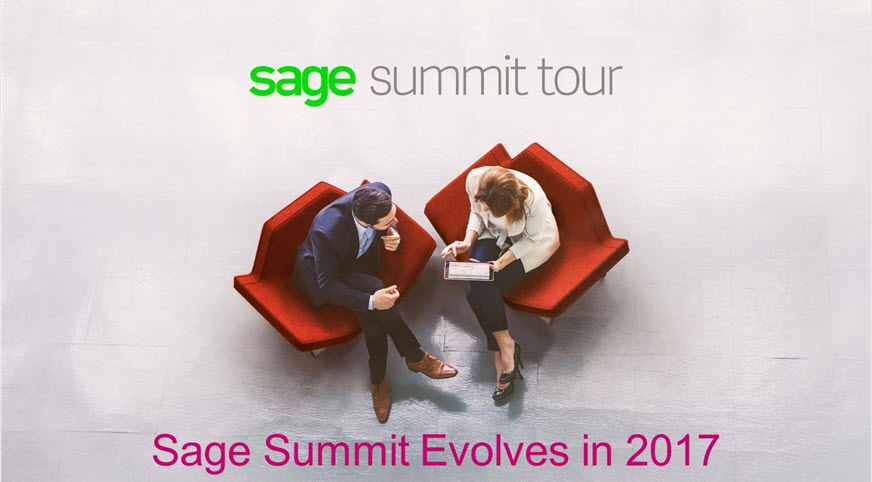 Sage Summit Registration
Sage Summit will be held May 9-11, 2017 at the Georgia World Congress Center. May 9 is a Partner Day, and May 10-11 are meant for Sage customers and partners. Registration is open now.
What to expect with Summit 2017:
Product content, breakout session, and the knowledge you need to grow your business.
Announcements on new technology globally
Plenty of time to network with customers and partners.
High level Agenda: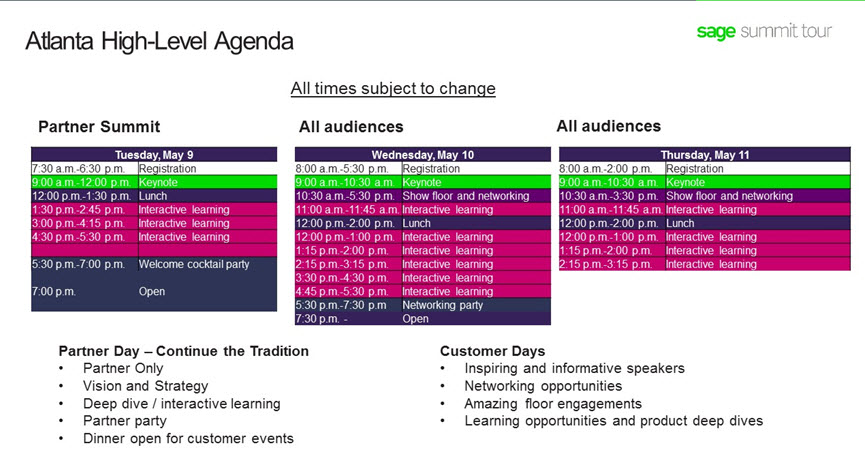 This year, Sage is following a more locally focused event strategy for Summit. The team at Sage understands from past conferences that the #1 reason that attendees came to Sage Summit 2016 was product knowledge. The #2 reason is networking, both with partners and vendors. They've tried to create the 2017 strategy from those insights.
The Atlanta event will be one of several global events and is the largest gathering after London.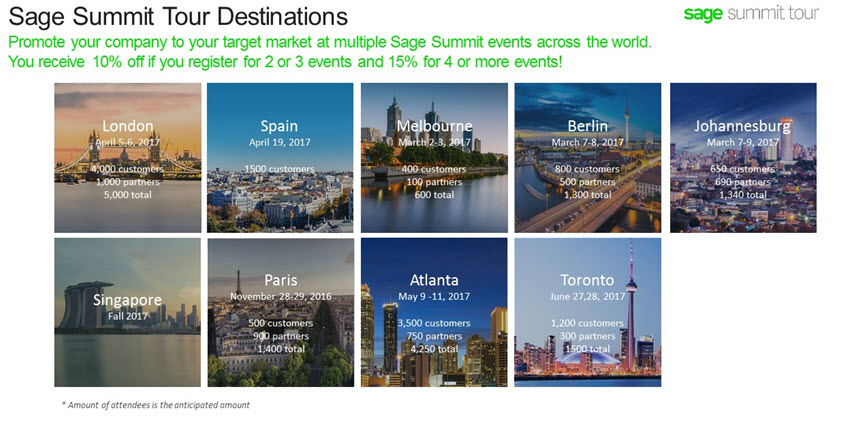 Why Atlanta?
Atlanta has a growing business population and is an area of technology growth. It should be gorgeous in May, and it's also the site of Sage's North American headquarters. The conference location is close to the Georgia Dome and Freedom Park, where 1996 Olympics were held.
Join us at Sage Summit
Sage Summit is one of our favorite times of the year to visit with customers, evaluate vendors for Sage 300 ERP and Sage CRM, and get inspired about where your business can go with Sage. Sign up here, and learn more about the event on the Sage Summit website. Please join us.
---